Flicks for kicks.
We love football films at IBWM, even the toe curlingly bad ones. Prop us up in front of a TV with 'Escape to victory' on a never ending loop and we'll quite happily see out our days there.
This week sees the release of a new British football film which follows one young Liverpool fan on a quest to reach the 2005 Champions League final. With cameos from Kenny Dalglish among others, this is a flick that needs to be on your radar. The trailer was enough to put a lump in our throats…..
Click the image to watch.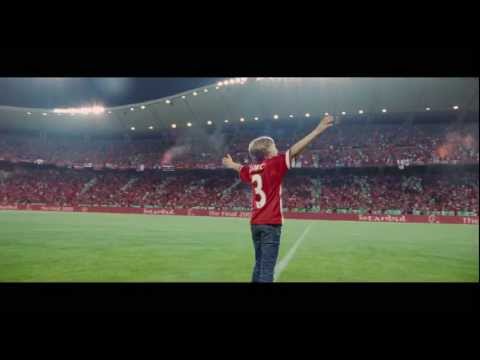 Here's the word from Vertigo Films:
Eleven-year-old Will Brennan's (Perry Eggleton) life is turned upside down when his long-absent father (Damian Lewis) reappears with tickets to the 2005 Champions League Final in Istanbul. Fate intervenes and deprives Will of the chance to watch the biggest football match of the year with his father by his side. Fuelled by the passion that has driven generations of football fans before him, Will makes the brave decision to travel alone. Aided by fellow football fan Alek (played by rising star Kristian Kiehling), who he meets along the way, nothing can stand between Will and his ultimate goal.
Also starring Bob Hoskins and Alice Krige, this heartfelt underdog story also features cameos by Liverpool Football Club manager Kenny Dalglish and superstar footballers Jamie Carragher and Steven Gerrard.
Will is on general release in the UK and Ireland on 4 November.